Loran Calvin
Statement
My work uses re-purposed found slides, oil paint, glue and plexi-glass. The slides are outdated and useless in the contemporary world and yet are useful for holding memories. They serve as historical recordings of how we lived. The content in the slides link us to a shared past in which we are all similar, but also strange. One of the main explorations of my work is that of Mystery and the undercurrent of emotion that is the human condition. Sometimes you can see a slide, sometimes you can't, but there is always a layer of the unknown beneath the paint and the slides - it does not tell the whole story. The shapes of the slides naturally form into a grid, a structure on which I love and base my work. The grid is beautiful and provides a system in which I can explore texture, color and patterns while using oil paints in a contained environment. The grid is also a place for contemplation and endless looking. I am also deeply influenced by film and the actual film on the slides touch on the intimacy you feel watching a movie in a theatre. Stylistically, Minimalism and the use of color in a painting both bring me endless hours of joy, a meditative space where I can lose myself in my work. I am influenced by many artists, including Agnes Martin, Cy Twombly, Ad Rinehart, Mark Rothko, Joesf Albers, Robert Ryman, Eva Hesse, Edward Hopper and Gustav Klimt.
Loran Calvin was born in St. Paul, Minnesota. She earned a B.A., cum laude, in History and Theatre from Macalester College in 1986, and a J.D., cum laude, from the University of Minnesota in 1991. She minored in studio art as an undergraduate and has studied at the Art Institute of Chicago, New York University, The American School in Paris, Joanne Baron/ D.W. Brown Studio and Tom Wudl's Studio in Los Angeles.
Her work has been exhibited at Macalester College, The Brewery, Mendenhall Sobieski Gallery, Space Gallery and the South Pasadena Gallery.
Contact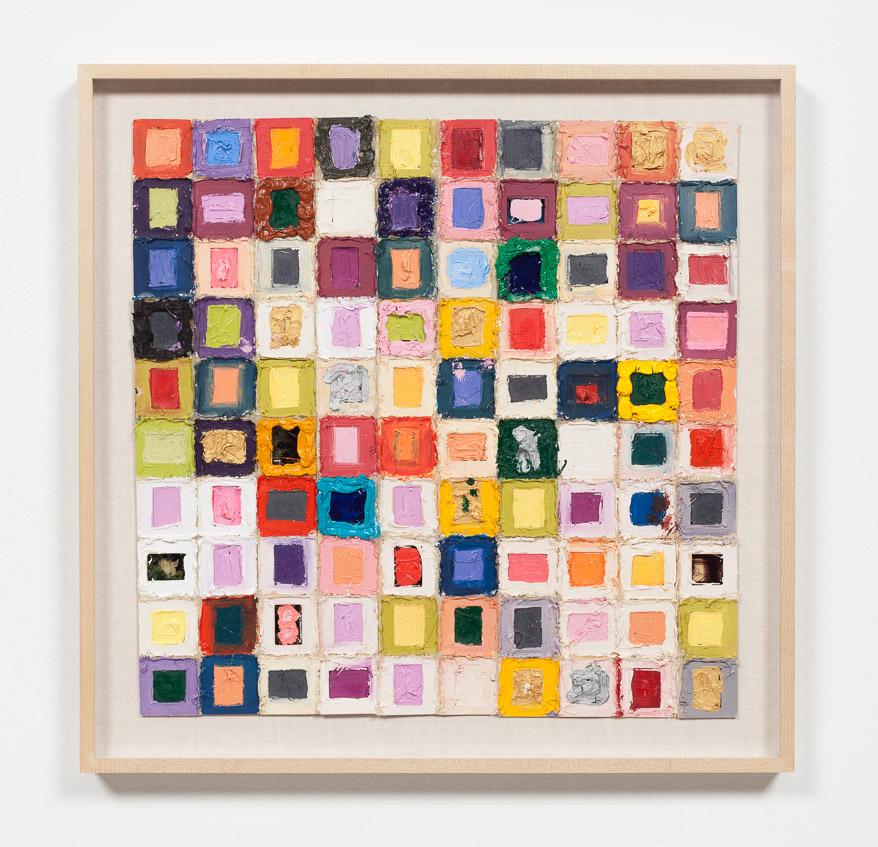 Aphrodite
Oil paint, glue and slides 19"H x 19"W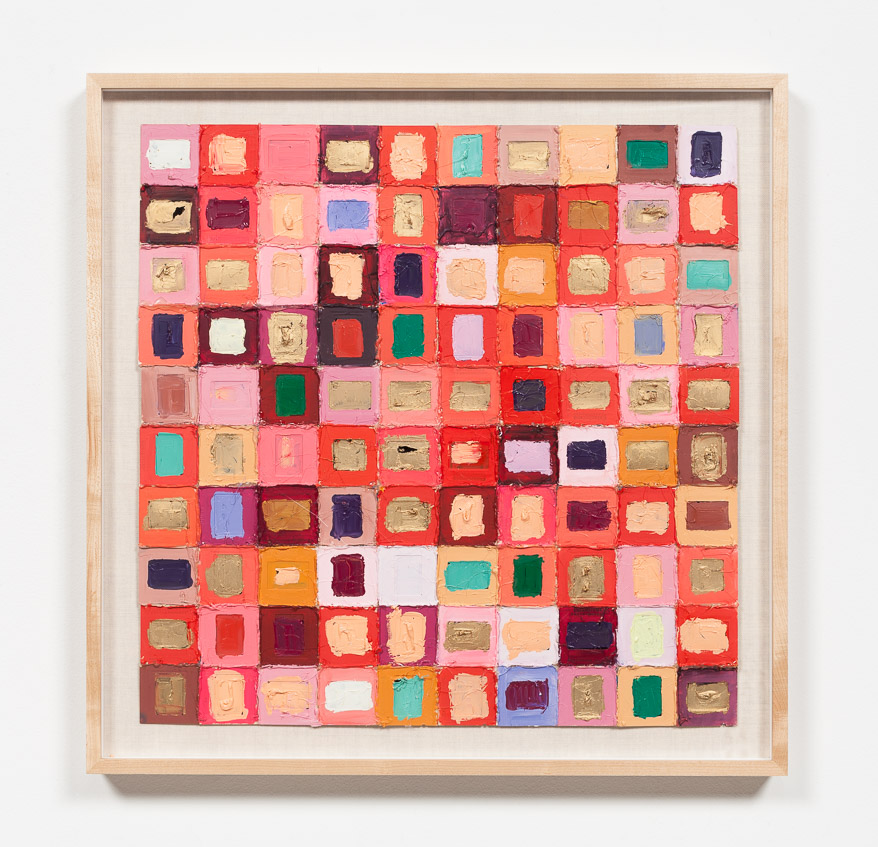 Eros
Oil paint, glue and slides 19"H x 19"W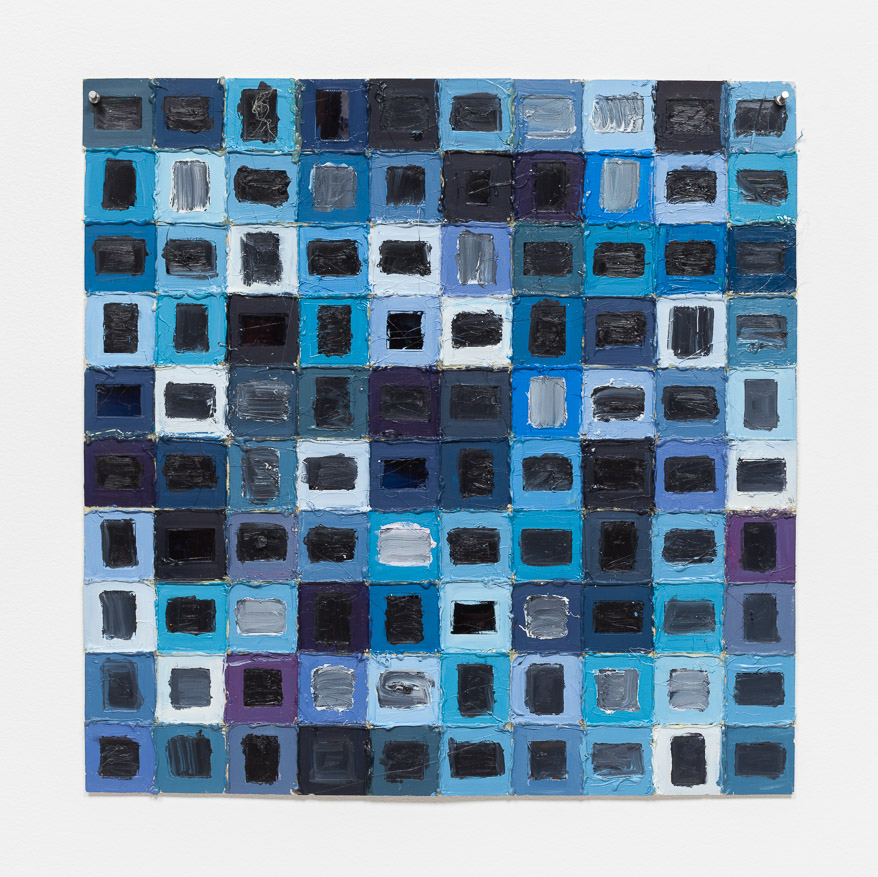 Substratum
Oil paint, glue and slides 19"H x 19"W