Laurie Yehia
Artist Statement
"I paint with re-purposed objects. Individual wall switch plates aggregate into a grid-like foundational structure for exploration. The repeated forms can be recognized as functional wall plates with openings for switches that are not physically there, alluding to inner spaces where shifts and changes can happen. In this way, the objects retain traces of their functionality while their new configuration is open to multiple interpretations. Or they may simply be experienced as they are."
Biography
Yehia's work has been exhibited in solo and group shows, selected for awards on ARTslant.com, and featured in online and print publications. She has studied at the Art Institute of Chicago, Stanford, Wesleyan University, University of Southern California and the Wudl studio. Yehia co-curatesStudioEleven exhibitions and serves on the city of Santa Monica's Arts Commission and Public Arts Committee.
Contact
laurie@laurieyehia.com
Intension (2016)
Switch plates and oil paint on wood panel 20 1/2" x 19 1/2"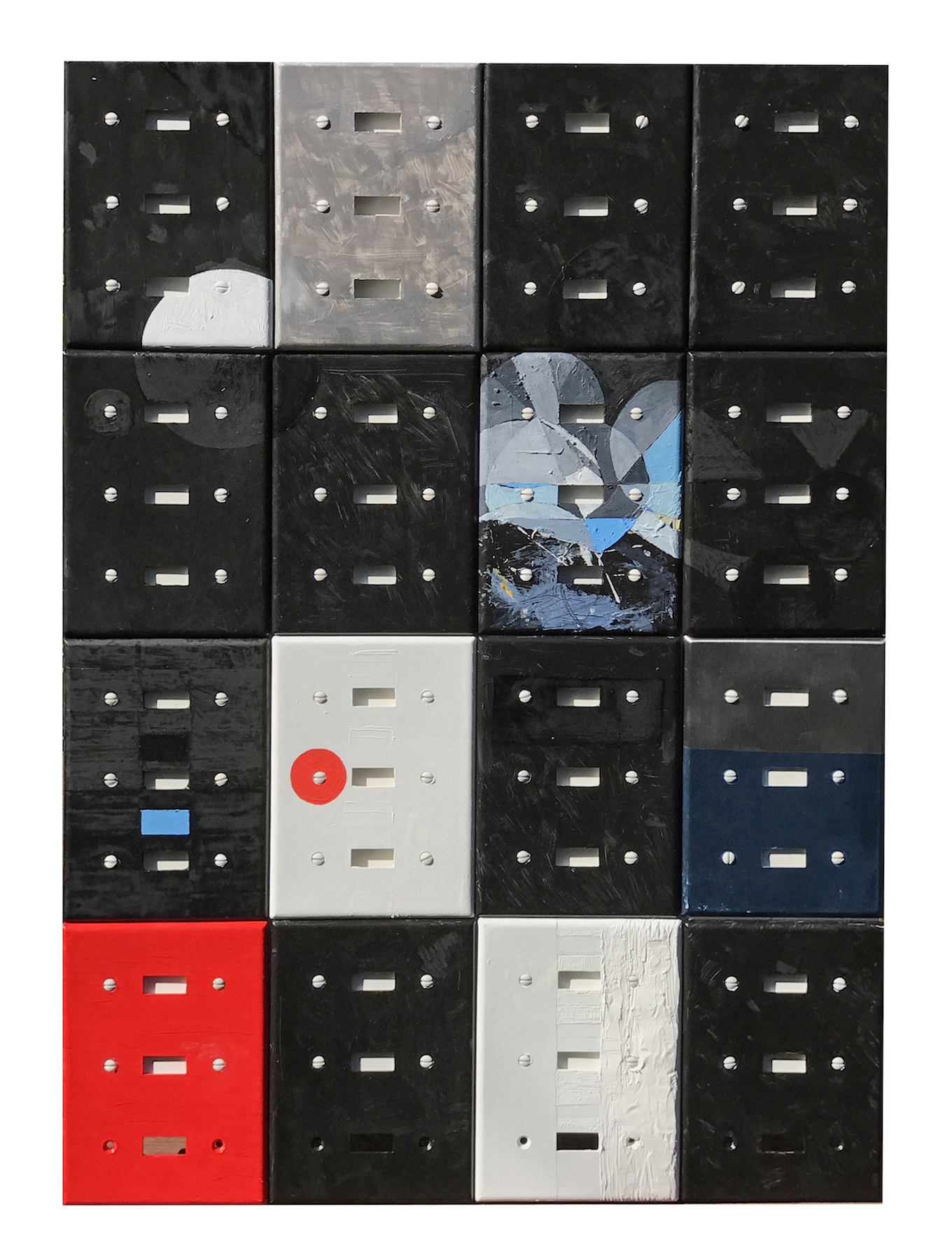 Awakening (2017)
Switch plates and oil paint on wood panel 27"H x 19"W
Like Fog and Dew (2016)
Switch plates and oil paint on wood panel 27"H x 19"W